Hey there! Let's talk about why grassroots marketing is awesome for small businesses and our community and how YOU can help grow the sustainable cloth diaper movement. Read on because we'll share how you'll get a nice bonus for sharing your love of Luludew…
The Why
Small businesses often have to get creative to get the word out. Unlike big corporations, we don't have massive marketing budgets. That's where grassroots marketing comes in! It's all about using unconventional methods to promote our diaper services, like word-of-mouth, community outreach, and social media. This approach can be super effective for Luludew, helping us build a loyal customer base and establish a strong reputation within our community. But it doesn't end there. We believe our service is what many new parents need. When your baby is born, something changes… You're forced to slow down and in most cases, reevaluate what's important. Luludew checks off a big box. You can use sustainable diapers on your baby but you don't have to deal with the rest. We'll wash, sanitize, and deliver your diapers right back to you ready to continue using on your baby.  
Now let's talk about the sustainable cloth diaper movement. Cloth diapers are getting more and more popular as parents become more environmentally conscious. Realizing that a baby's delicate skin should be sitting on a natural cloth diaper versus paper and plastic, parents are making the switch. But it can be tough for small businesses that offer cloth diapers to compete with the big guys. That's where YOU come in! You can help spread the word and support small businesses by posting about your experiences with Luludew on social media. Sharing photos and reviews help encourage others to make the switch too! But read on because we're not just thanking you for your efforts, we're putting our money where our mouth is!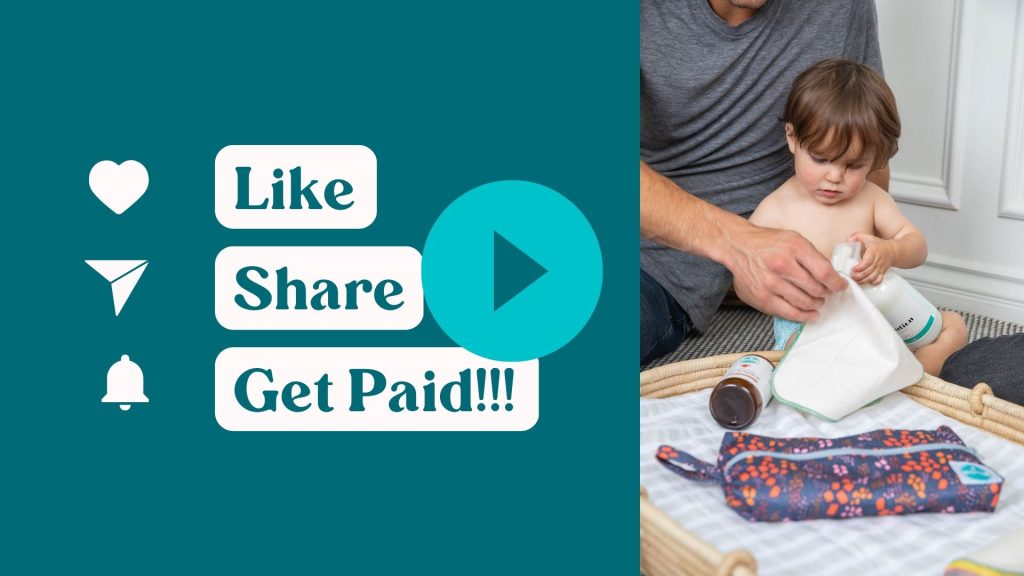 Our Profit-Share Program
We're taking our commitment to the next level by launching our Profit-Share program. This program allows you to earn cash by sharing your experiences with Luludew products with others. When your friend signs up and makes an initial service purchase, you'll receive 50% of their initial month of service! On average, we'll send you $90-$120! It's a win-win situation for everyone involved: you earn some extra cash, your friend gets to use Luludew to support their diapering needs, and we gain new customers and grow our business organically. Read more about the program here:
Getting Involved
And lastly, we can support the sustainable cloth diaper movement by buying locally or directly from Luludew. This helps us stay afloat and continue producing high-quality, sustainable products. And let's not forget about community events and outreach programs. We're committed to hosting free workshops to educate parents on the benefits of cloth diapers. By participating in these events and spreading the word to your friends and family, we can help raise awareness and promote sustainable practices.
So there you have it! Grassroots marketing is great for small businesses, and we can all help grow the sustainable cloth diaper movement by sharing our experiences on social media, buying from local retailers, and participating in community events. Let's make a difference and help create a more sustainable world for our little ones! Thanks for listening!