Here's our Promise for 2022…
According to a recent report from Enablon, 2022 is the year of sustainability! "As more Millennials and those from Generation Z gain purchasing power, companies feel pressure to manufacture more sustainable products.
Research from Nielsen1 and FirstInsight2 found that 73% of Millennials and 62% of Generation Z prefer to buy from sustainable brands as they become more aware of climate change and environmental issues."
The good news? Luludew has been doing this work since 2010 and in 2022 nearly 12 years later, we are bigger and better and ahead of the sustainability game! Our mission has always been the same; leave this planet a better place for our children.
This year we vow to take sustainability to an even greater level!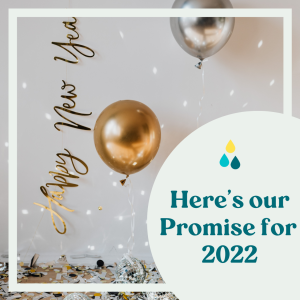 We're saying goodbye to all product packaging:
We've decided to do away with packaging. That includes hang tags. Instead, our products will have a small label that can be scanned to learn more about the product and how to care for it at home.
We've built partnerships with everyone in our supply chain
We continue selecting companies that share the same mission of sustainability. We go direct tot the source to manufacture our products ethically. We ensure that our suppliers pay living wages and hold the same philosophy through and through.
We vow to continue scrutinizing our process to avoid green washing in our practices and the companies we work with.
Green washing is defined as making the consumer think and feel they are buying a product that's sustainable but ultimately isn't. We check our processes to ensure this is never us.
We'll continue to have strict labeling to meet the highest sustainability standards
Cheers to a Cleaner 2022!
xoxo,
The Luludew Team