There are two types of parents:
Those that do a happy dance when their toddler learns the potty
AND
Those that cry at the thought of no more cute cloth diapers.
Regardless of where you fall, you'll most likely have a pile of "stuff" left over and you might ask yourself, "How did I get here? But don't let the mom guilt set in! You've saved SO many diapers from ever entering landfills and our beautiful planet is better because of the choices you've made. But back to the stuff! You'll still have supplies hanging around. What to do with them?
This must-have list will save you money in the long run! We've channeled our inner busy mama and have listed the 5 products you'll never regret purchasing when your baby is itty bitty because they will last FAR past the diapering years!
So here's a list of 5 cloth diapering products that will serve you well after your diaper journey ends!
Prefolds: These super absorbent diapers will last for decades! Heck! We don't call them workhorse diapers for nothing! They will last for many years as rags, napkins, burp cloths, or anytime you need super absorbency around the house. Protip: Cut them up into smaller towels if you need smaller rags around the house.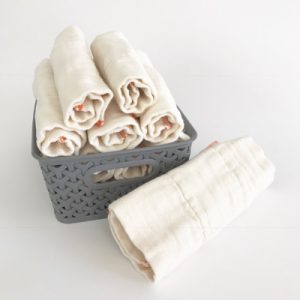 Cloth Wipe Solution: Ah our super popular concentrated wipe solution will continue to be your best friend WAY after the diapering years! This tiny bottle packs a punch! Because we've formulated this solution with SUPER clean ingredients, you can continue to use it to wipe down dirty hands and feet! And the best news? It doesn't kill that good bacteria that our skin needs to continue protecting us. And because it's concentrated, this little bottle makes 3.5 gallons of wipe solution!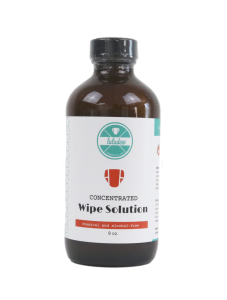 Diaper Caddy: If you haven't noticed, this caddy is perfect to store all your essentials! We keep a caddy in the car for each of our kids. They store their books, toys, and snacks in their OWN caddy (Read "no bickering"). It's been blissful every day since…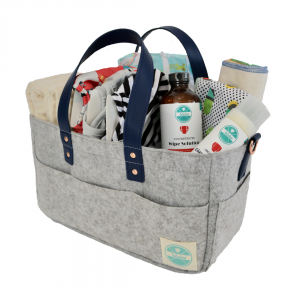 Travel Bags: Messes don't stop when diapering is over. Just when you thought you were over the "messy" stage of parenting, your child will show you what they're really made of! Who doesn't need a bag to store wet, muddy clothes and shoes? Travel bags are perfect to store anything that needs to be contained until laundry day.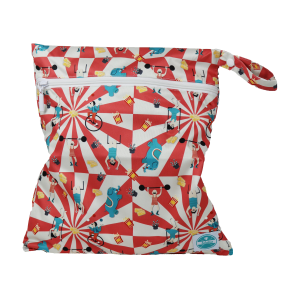 Cloth Wipes: Probably the best investment we ever made were cloth wipes! They saved us a ton on money when diapering BUT they seriously make the best napkins, family cloth, or wipes to keep handy anytime, any place! We mostly love them on road trips when you need a good wipe to clean up in the car.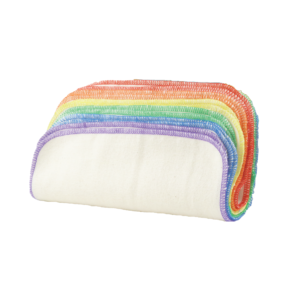 So there you have it! These must-have items will make diapering your baby so much easier but it will also save you time, money, and our planet for YEARS to come!