convenience
The Cloth diapers of today are not like the diapers of previous generations. The are so much more convenient.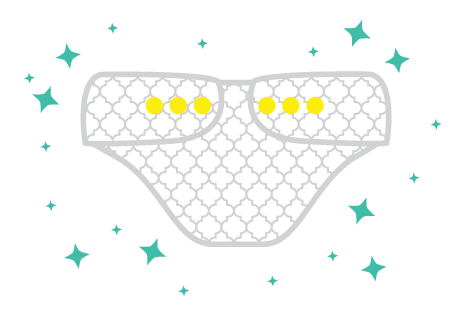 Modern cloth diapers require no pins, folding, or rubber pants like those of previous generations.
Our cloth diapers go on and off just as quick and easy as a disposable. Really!
Cloth diaper covers have elasticized legs, waists and adjustable closures so they work just like disposable diapers. They are lined with soft fabric that wicks away moisture from your baby's skin and hold the moisture only in the insert.
Diapers sit directly on top of the cover making it easy to change. When your baby is wet, simply remove the diaper, toss in the diaper pail, and place an new diaper inside. It's that easy!
The diaper cover is reusable over and over again provided it does not get soiled.
If it feels a bit damp, simply set aside and let dry and use another cover. Once the damp cover is dry, it can be used again.
At the end of the day, it is best to wash the cover.
Even more convenient
With our diaper cleaning service, we do all the work for you!
No need to rinse or dunk the diapers like in the past.
Simply place the used diapers in the diaper pail we provide, and we take care of the rest!
We pick up, launder, and return clean, sanitized diapers to your doorstep every week!
It's that simple! No late night trips to the store for diapers. No need to wash your cloth diapers at home.
If you want to experience the convenience of cloth diapers, please call us! 323.225.5858 or email: info@luludew.com
Recent Posts
The day after any major holiday is lazy day in ...

Listen to our Interview Cloth diapering is an a...

Oh the joys of a brand new baby! Both amazing a...

When my wife first brought up the idea of using...

As you can see from the image on the bottom, th...