cost comparison
With Luludew's Diaper service, the price only changes slightly! Every diaper change will always be between $0.23 and $0.42.
Notice how disposable diapers are initially economical and drastically increase in price as your child grows.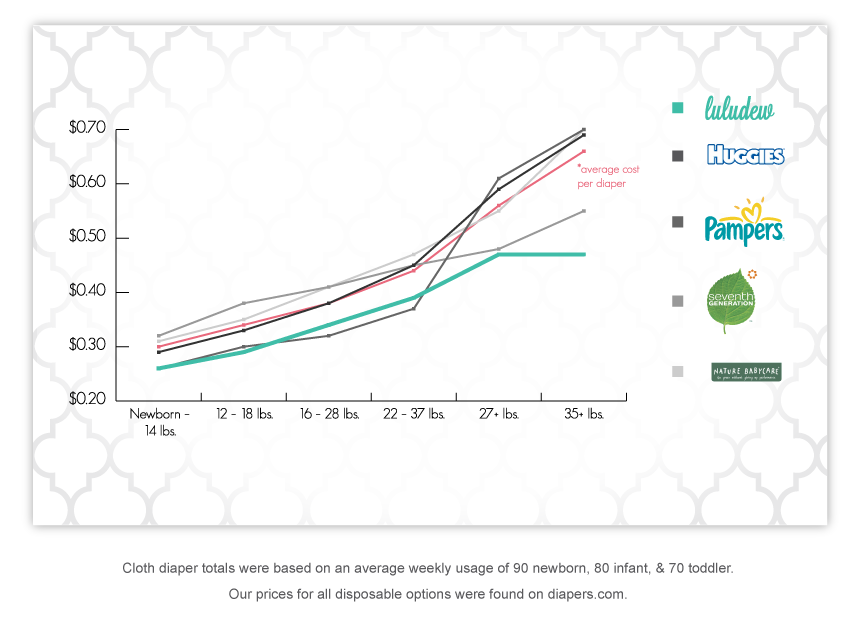 Recent Posts
The day after any major holiday is lazy day in ...

Listen to our Interview Cloth diapering is an a...

Oh the joys of a brand new baby! Both amazing a...

When my wife first brought up the idea of using...

As you can see from the image on the bottom, th...