about us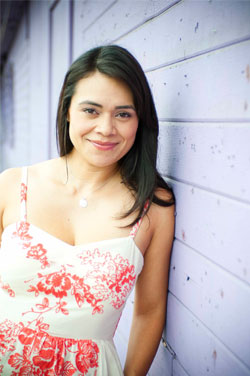 New mom Sandy Barajas was inspired to create Luludew after she searched to find an ideal cloth diaper with the features she wanted and came up empty-handed. In her quest to find the perfect reusable diaper, Sandy also realized there was a need for a cloth diaper laundering service for busy, eco-conscious parents overwhelmed with laundering diapers. Envisioning a way to offer an eco-friendly product and complementary, convenient service to parents, Sandy launched Luludew, a cloth diaper laundering service catering to the Los Angeles area and surrounding cities.
The name Luludew was inspired by a trip to France where she met her friend's daughter named Lulu and the Kahlil Gibran quote "For in the dew of little things the heart finds its morning and is refreshed." In addition to being earth-friendly, Luludew's diapers are cost-effective, and will save families an average of $1,000 from birth to potty learning, compared to using disposable diapers.
Luludew's diapers are easy to use and don't require pinning. These soft to the touch diapers are made of 100% organic cotton and are designed to be virtually leak-free and help to prevent diaper rash. "Our company is eco-friendly in all business practices," said Sandy, mother to a darling lil girl and boy. "We launder with biodegradable soap, deliver in energy-efficient routes, package our diapers in re-usable cloth bags, and print materials on recycled paper"
Recent Posts
The day after any major holiday is lazy day in ...

Listen to our Interview Cloth diapering is an a...

Oh the joys of a brand new baby! Both amazing a...

When my wife first brought up the idea of using...

As you can see from the image on the bottom, th...