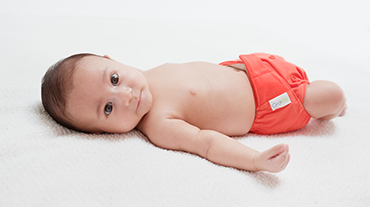 read more +
Easy, affordable, and environmentally responsible.
see more +
Great interviews and tips for cloth diaper use!
Thank you for visiting Luludew for your cloth diapering needs! We are an organic diaper service that is planet & wallet friendly. We deliver 100% organic diapers to your doorstep every week. We service the greater Los Angeles area and surrounding cities. Our diaper service is easy, affordable, and environmentally responsible.
Worried about convenience? Don't be! Our diaper service is simple! We will provide everything you need to cloth diaper successfully.
Using our diaper service is convenient. We pick up your soiled diapers from your home and exchange them for clean, sanitized diapers in a re-usable cloth bag. It's that simple! All for less than the cost of disposable diapers. Call us today to get started.
LATEST POSTS
VIEW ALL -
06 July 2014 by luludew, in Play at Home Mom

The day after any major holiday is lazy day in our home. We clean up from the pr...

READ MORE +

20 September 2013 by luludew, in News

Listen to our Interview Cloth diapering is an affordable and environmentally fri...

READ MORE +

02 September 2013 by luludew, in News

Oh the joys of a brand new baby! Both amazing and shocking! And on top of gettin...

READ MORE +
WHAT OUR CLIENTS ARE SAYING
Thank you to Luludew Organic Diaper Service for your generous support of Dr. Berlin's Informed Pregnancy Guide and for the amazing service that you provide.

Elliot Berlin // Berlin Wellness Group

If you're thinking of cloth diapering, I highly recommend them.

Alicia N.

Sandy is amazing and truly goes above and beyond the call of duty

Sara S.

...I never have to go to the store for diapers, Eco-friendly, and hip.

Mrs. S

LOVE this company. Very personal and professional.

Shauna S.

I can't sing the praises of this place enough.

Alicia N.

I cannot express enough how much I love Luludew - it's an awesome service.

Monica B.